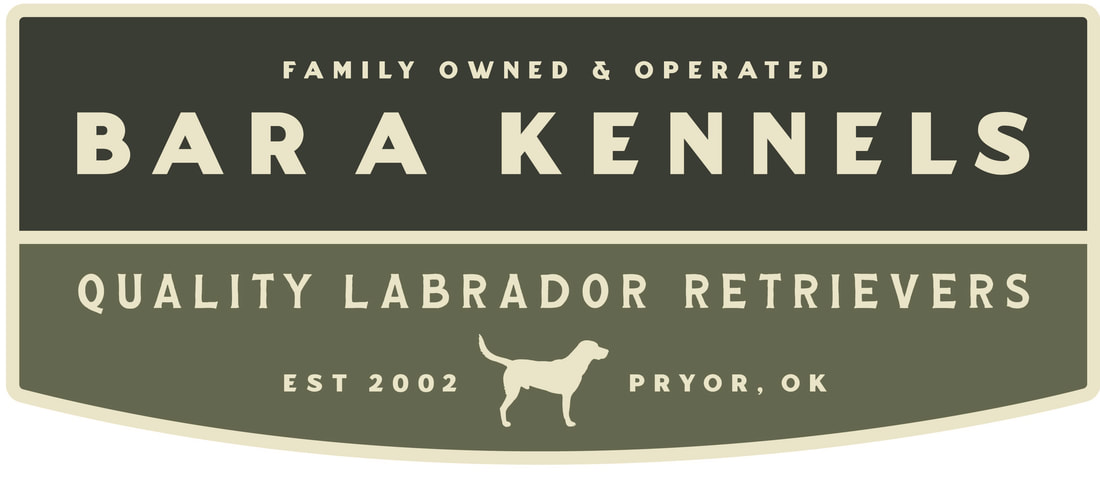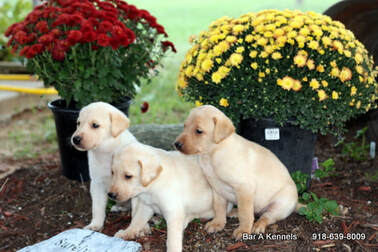 We are located in Northeast Oklahoma on a small farm between Pryor & Adair, Oklahoma.
We pride ourselves in farm raised quality & intelligent Yellow, Polar Bear White, Chocolate, and Black Labrador puppies with Pointing Lab, AKC Field Champion, & UKC HRC Hunt Test pedigrees.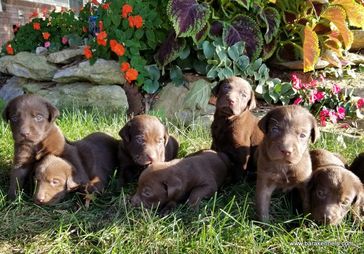 Our Labradors are a big part of our family and what we do. We take full advantage of our wetland and family ponds for fun adventures, training, and swimming on hot days. We have been blessed to enjoy many hunting opportunities. Our labs have participated in AKC & HRC hunt tests and hunting trips for quail, pheasant, duck, geese, and dove here in Oklahoma and in many of the area states – Texas, Kansas, Nebraska, Arkansas, and Missouri. Thank you for spending time on our website.


---



For more information call or text 918-639-8009
Email puppy@barakennels.com
Thank you for visiting
Bar A Kennels
<<<------------------------------->>>
Doug & Kim Abbott
6248 W 430
Pryor, OK 74361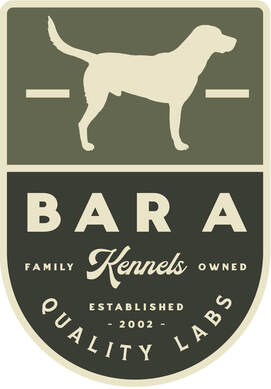 Bar A Kennels Recommends Cornerstone Training Videos
YELLOW LAB PUPPIES CHOCOLATE LAB PUPPIES BLACK LAB PUPPIES YELLOW LAB PUPIES CHOCOLATE LAB PUPPY BLACK LAB PUPPIES
OKLAHOMA TEXAS KANSAS MISSOURI ARKANSAS COLORADO OKLAHOMA TEXAS KANSAS MISSOURI ARKANSAS COLORADO
LABRADOR PUPS LABRADOR PUP LABRADOR PUPS LABRADOR PUP LABRADOR PUPS LABRADOR PUP